At the beginning of the lockdown, Leicester City were eight points ahead of Manchester United, with a significantly better goal difference (+30 for LCFC, +14 for United) when compared to the Red Devils. However six games into the restart, and it all seems to be coming apart for the Foxes. They've won only once in those six games- against Palace, and that eight point lead has been reduced to a single point, with United also having a game in hand. Worse, Chelsea have overtaken them in third, City have had their UEFA ban overturned and it suddenly looks like Brendan Rodgers' men may miss out on the Champions League altogether, an inconceivable thought in March.
The Premier League Table as it stands today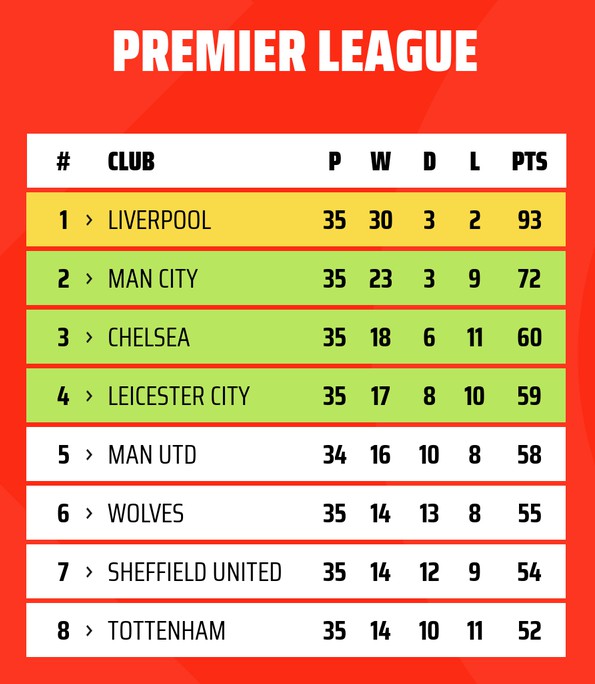 Leicester's form after the restart
Watford 1-1 Leicester Draw
Leicester 0-0 Brighton Draw
Leicester 0-1 Chelsea (Loss, FA Cup)
Everton 2-1 Leicester (Loss)
Leicester 3-0 Palace (Win)
Arsenal 1-1 Leicester (Draw)
Bournemouth 4-1 Leicester (Loss)
Some of the points dropped have been against teams you'd have backed the Foxes to comfortably win against, and even worse, their last three fixtures aren't easy- Sheffield United, Spurs and Manchester United.